Robert Dunbar and Lauren Fittis have been appointed to the positions of Head Boy and Head Girl for 2017-18.  Read below their thoughts on their recent appointments and their plans for the incoming year.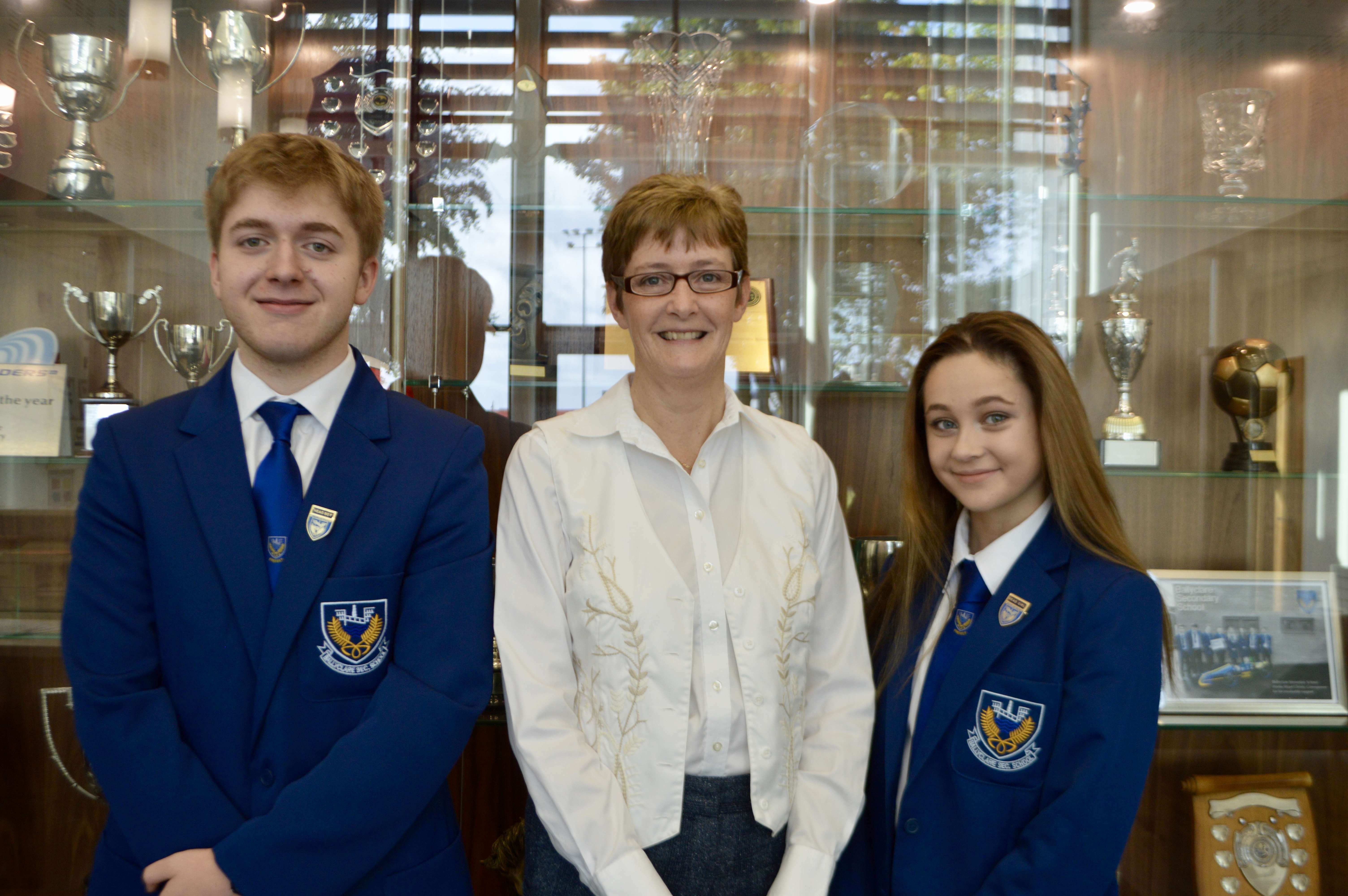 Robert Dunbar – Head Boy

What was the interview process like and how did you prepare?
Within the first week back at school in September, I had the pleasure of being invited to an interview for the position of Head Boy. I was aware that the competition was extensive as we had all achieved so much and were worthy of the role, however, we all congratulated each other on the fact that we were the final five shortlisted for the position. I created a short presentation which was to be used in the interview process along with a short speech to four of the school's senior teachers and our principal. The title of the presentation was "The Head Boy has a vital role to play in the life of the school"; a statement which I believe is true as the Head Boy should not only be a visible representative of our school and student body, but also a willing participant in all aspects of daily life in our school behind the scenes, aiming to help and relieve the pressure on our teachers whenever the situation allows. I prepared for the presentation by practising it numerous times in front of my family to ensure I was fluent. I was anxious when I first went in for the interview, however, I was soon made to feel very welcome and relaxed before I began my presentation.
Why do you think that you were chosen?
I believe I was selected due to my composed delivery of my presentation in which I stated that over the past seven years in our school I have played an active role in many projects in the school such as student form. Along with this I have taken part in many extra-curricular activities such as rugby and enjoy a healthy relationship with both staff and pupils which proved that I am a suitable person for the role and responsibilities of Head Boy.
What are your roles and responsibilities? 
Some of the roles which I will carry out include speaking at our school presentation evening, attending the Remembrance Service on behalf of our school, greeting parents on open evenings and planning the annual school formal. It also requires me to be a role model to peers through both my actions and appearance.
What plans do you have for the incoming year?
I plan to focus on my studies as my A level exams approach to secure myself a position on the university course I hope to do. Along with this I hope to have a positive impact on Ballyclare Secondary School and seek to return the investment this school has had in me.
Final Thoughts
I feel privileged to be the Head Boy of Ballyclare Secondary School for 2017-2018 and will do my best to be a credit to the school.
Lauren Fittis- Head Girl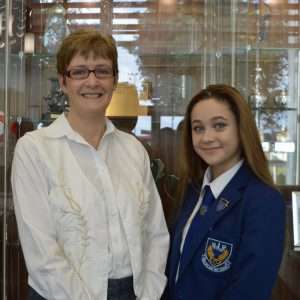 What was the interview process like and how did you prepare?
I began by using the suggested topics to feature in the presentation and began to write down my personal qualities, skills and experiences that would help me in the position of head girl; I also wrote down my contributions to school life and finally what I believe is the role of head girl. Then I started to convert this into a power point presentation. I included information and pictures about me to help the panel get to know me as a person and I also thought it would be a good idea to bring along certificates showing me representing the school. Once I was happy with my presentation I talked through it timing myself making sure it was between 5-7 minutes, and I did this for a few days. I showed my friends and family and asked them for areas to improve. And finally I did a final practice.
 Why do you think you were chosen?
I was so happy to hear that I got an interview and I immediately thought that I was considered because of my contribution to the school over the years. I felt I met the basic requirements because my uniform is always to the highest standard and my attendance is good. I'm confident and able to speak in front of people on behalf of the school, and I have a genuine love for the school and its staff; I thoroughly enjoy school and always give my best.
What are your roles and responsibilities?
I have regular meetings with staff to ensure the prefects of the school are doing their jobs and communicate any problems the prefects may have. I appear in junior assembly to ensure the pupils are there on time, this helps the younger pupils to get to know me. I also attend school events throughout the year such as parent's evenings, presentation evening and open nights. I have a huge role to play in planning the school formal. And I also represent the school at outside events such as the remembrance day service in the town.
What plans do you have for the incoming year?
I plan to ensure the wellbeing of each pupil, and I hope that I will be a reliable and trust worthy figure that anyone can approach for advice or when they have problems. I am looking forward to planning the formal and taking on ideas from others throughout years 12-14. I can't wait to represent the school on the evening events throughout the year; particularly the open nights for primary seven pupils because I remember coming here and seeing the school for the first time and I think it's such a privilege to show people the school and what we can offer.
Final thoughts
I am very honoured to be Head Girl of Ballyclare Secondary School; it's something I'll remember and hold for the rest of my life and I am looking forward with anticipation to see what this coming year has in store.