Aims and Overview of Religious Education
As a Department we focus on:-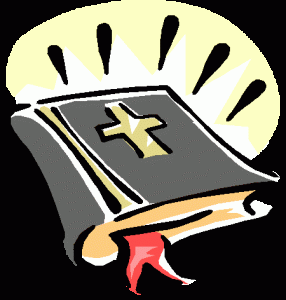 Developing pupils' knowledge and understanding of religion, religious beliefs, values, practices, language and traditions and their influence on individuals, families, communities and cultures.
Developing pupils' ability to make reasoned and informed decisions about religious and moral issues with reference to the principles of Christianity.
Developing positive attitudes of self-respect and respect for others.
Staffing
Mrs A Coombs (Head of Department)
Miss E Bothwell
Mrs P Burrows
Miss G Stevenson
Mrs L Woods
Facilities
The Department has three well equipped classrooms with computers, data projectors, interactive whiteboards, ipad, a variety of up-to-date textbooks and modern day commentaries.
Why study Religious Education?
Religion has been with humanity since the beginning of time.
Religion is everywhere in life – television, films, music, literature, art, history etc.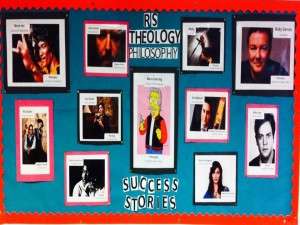 Key Stage 3
Pupils in Years 8,9 and 10 are timetables for two periods of RS each week and their studies include: –
| | |
| --- | --- |
| Structure of the Bible | Abraham |
| Miracles of Jesus | Moses |
| The Reformation | St. Patrick |
| Martin Luther King | Eric Liddell |
| Mother Theresa | Judaism |
                     
GCSE Religious Studies
As a Department we follow the CEA GCSE in Religious Studies (Full Course and Short Course) specification.
The Full Course consists of two papers each worth 50% of the final mark.
Paper 1 is 'Christianity through the Study of the Gospel of Matthew' and includes a study of five parables, five miracles, the Christmas story, the Easter story, the Sermon on the Mount and other Bible passages.
Paper 2 is 'An Introduction to Christian Ethics' and includes studying the topics of crime and punishment, abortion, euthanasia, stewardship of the environment, relationships and marriage, war and peace and equality.
The Short Course consists of one paper, 'An Introduction to Christian Ethics'.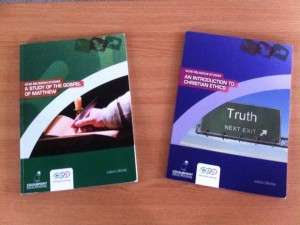 GCE Religious Studies
GCE Religious Studies has two levels – AS and A2.
AS Level consists of two papers.
The two units studied are – 'An Introduction to the Acts of the Apostles' and 'The Origins and Development of the Early Christian Church to AD325′.
A2 Level consists of two papers.
The two unites studied are – 'Themes in Selected Letters of St. Paul' and 'Themes in the Early Church and the Church Today.
The Sedar Plate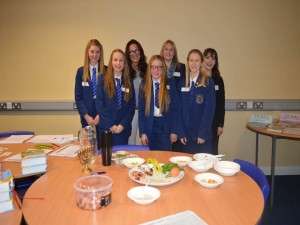 A Level Success