All work to be completed by year 10 pupils can be found below.
Here are your teachers email addresses to send completed work to or ask for any assistance.
Mrs R Duncan – rduncan074@c2ken.net
Mrs J Beggs – jbeggs824@c2ken.net
Miss S Clarke – sclarke848@c2ken.net
Mrs A Cunningham – acunningham864@c2ken.net
Mrs C Edwards – cedwards149@c2ken.net
Mrs K Pedlow – kpedlow202@c2ken.net
Mrs A McCrea – amccrea795@c2ken.net
You are currently on Week 12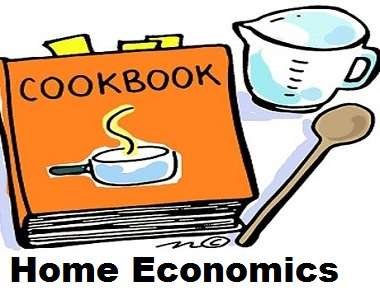 Week 1
Lesson 3 in pupil workbook page 20-23
Week 2
This week would have been Easter cookery in school. If you have the ingredients at home, have a go at making brownies.
Click here for the recipe and here is also the link to the recipe page https://www.jamieoliver.com/recipes/chocolate-recipes/chocolate-brownie/
Click here for a video clip to help you out
If you have a go, send a picture of your final product to your H.E teacher using the emails above.
Week 3
Thanks to everyone who sent photos through of brownies- they looked delicious !!! If you would like to make some more delicious treats during the week click here for the school recipe book.
Using the recycling PowerPoint, complete pages 24 to 26. Email your completed poster from page 27 to your HE teacher by Friday, 24th April
Week 4
Foreign Food Fusion- click here for document
You have now completed the Ethical Shopping section of your Home Economics booklet.
The next section is the World of Food. It should be good fun for you and your family! We look forward to seeing your results.
Week 5
Week 6
Well year 10, we've got to our CAT 3.
We'll do the planning for it this week and the actual assessment next week.
Do your best!
Click here for PowerPoint instructions
Week 7
Well year 10, you completed your planning for your CAT 3 last week. Thank you for sending that through to your HE teacher.
This week you are doing the practical. This is where you get the remaining marks. Send photos to your HE teacher of your practical and your final presentation. We look forward to seeing them!
Week 8
Thank you for your meatball photos from your CAT 3 assessment last week!
Here is your HE work for this week:
Faith, food and culture
Complete pages 36 to 38 in your HE work booklet. Use slides 29 to 46 from the Power Point to help you.
Week 9
Well, year 10, here's a great recipe for you to try that goes well with the lovely sunshine that we are having:
https://www.bbcgoodfood.com/recipes/noodle-bowl-salad
Give it a go and send your HE teacher a photo of the end result!
Week 10
Year 10, you are to complete the Ballyclare Big Foodie Fair Project on page 39 in your HE booklet. Complete the Planning section this week under the Select a country section and the Promotion work next week. Enjoy!
Week 11
Here is the last ever theory lesson for Key Stage 3 Home Economics!
You are to complete the Ballyclare Big Foodie Fair. You did the planning from page 39 last week. Now complete the Promotion section from the same page. So make a leaflet, poster or Power Point to advertise your chosen country or dish. Enjoy!! don't forget to send through your work to your HE teacher 🙂
Week 12
You've made it to your last ever practical in Home Economics, Year 10! Here's a lovely recipe for Malteser Crunchies:
https://www.bbcgoodfood.com/user/530142/recipe/malteser-crunch-bars
You could perhaps make it for Sunday…Father's Day 🙂
Don't forget to send a photo of your creation to your Home Economics teacher!
Have a great summer!