All work to be completed by year 9 pupils can be found below.
Here are your teachers email addresses to send completed work to or ask for any assistance.
Mrs R Duncan – rduncan074@c2ken.net
Mrs J Beggs – jbeggs824@c2ken.net
Miss S Clarke – sclarke848@c2ken.net
Mrs A Cunningham – acunningham864@c2ken.net
Mrs C Edwards – cedwards149@c2ken.net
Mrs K Pedlow – kpedlow202@c2ken.net
Mrs A McCrea – amccrea795@c2ken.net
You are currently on Week 12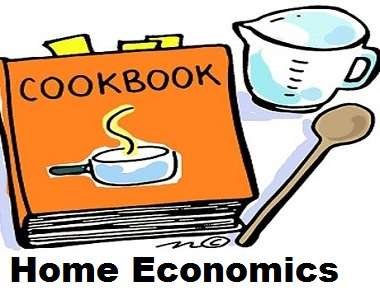 Week 1
Lesson 1 Getting older workbook page 20-22
Week 2
This week would have been Easter cookery for your class. If you have the ingredients at home, try this practical. Click here for the recipe.
Have a look at this video clip to help you by clicking here.
Take a picture of your final product and send it to your H.E teacher if you have a go!
Week 3
Thanks you to those who sent in lovely photos of their cookery. Click here for some more recipes you may want to try from our school cookery book.
Getting older Week 3 work:
Complete page 24 and 26 in workbook. Use power point from Week 1 slides 16, 17, 19, 20
Watch video on Tips for a healthy heart by clicking here
Research and do activity on page 23
Week 4
You can make a scone based pizza using the following recipe. Click here for recipe.
Think of healthy toppings to keep your heart healthy.
The video shows you how to make an amazing pizza that would be better than Dominos!!
If you make a pizza you could send a photo to your teacher.
Who is the best pizza chef?
Week 5
Click here for instructions- week 5
Week 6
Complete the planning sheet for your sub roll practical and there is a power point to guide you through this- click here for powerpoint
Click here for sub roll planning sheet
Week 7
Make the sub roll and add accompaniment.
Take a photo and send to your Home Economics teacher to show them your great presentation.
Ideas for presentation are also in the PowerPoint used last week so use it and planning sheets again this week.
Week 8
The topic is Advertising Food to children. Use the power point to complete page 34-36 in workbook. Click here for power point.
Week 9
Cous cous salad is delicious with a barbecue. Try out this recipe if you can or maybe another salad recipe of your choice. Send a photo of your salad to your teacher, we love to see what you have made. Click here for the recipe.
Week 10
The topic is Advertising Food to children part 2. Use the PowerPoint to complete page 37 and 38 in your workbook.
Week 11
Diana Bars are a lovely treat. Try out this recipe or maybe another traybake of your choice. Please remember to send a photo of what you have made. Click here for the recipe.
Week 12
https://www.bbc.co.uk/food/recipes/knickerbocker_glory_59895
Year 9, Summer is here so click on the link to find a lovely dessert to try when the weather is hot. We would love to see photos of how you presented this recipe. Have a great summer!