All of us at Ballyclare Secondary School appreciate how difficult it is to social distance from our friends, for some of us, our family members and even key adults who support us socially and emotionally. Therefore, this space is for each and every one of you to check for updates and to tap into resources that are all about your well-being, your mental health and how you can manage yourself through this pandemic. On this page you will find some of our existing pastoral resources, similar to the things that would be taught / delivered during class assembly time. You will also find some top tips and strategies on how to manage your own well-being and mental health.
---
Worried about mock exams?
With the mock exams coming up you may need some tips on how to keep cool and prepare well. Click to read how the 5 Ways to Wellbeing can help you stay focused, calm and collected. For a longer read click on the link to the Childline exam stress leaflet, it has lost of self-care advice and information.
5 Ways to Wellbeing: Thinking about exam stress.
Childline Beat exam stress leaflet.
Virtual Wellbeing Room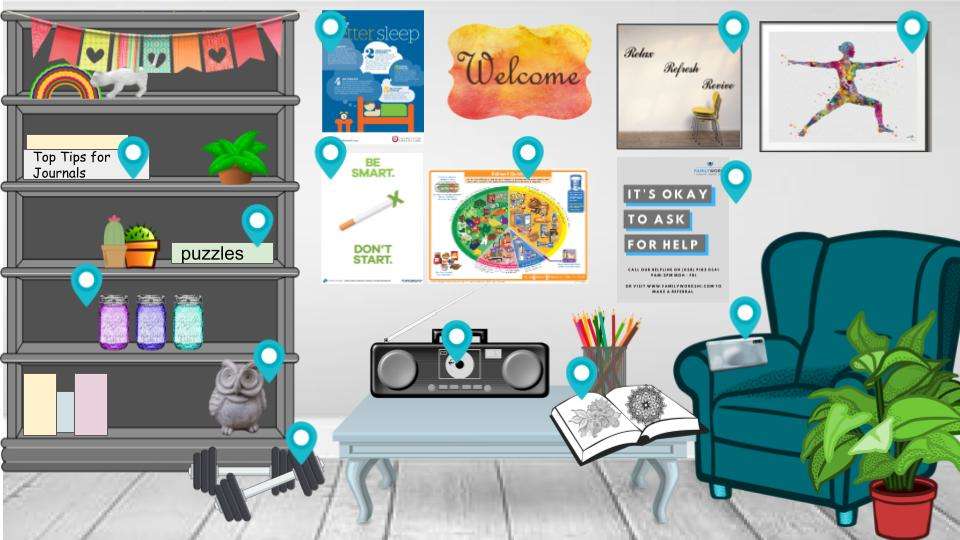 As face-to-face lessons restart we could be feeling all sorts of different emotions. Different people can have very different reactions to the same events, and that's OK. Some of you may also have personal goals you'd like to achieve as things get back into routine, such as eating well, sleeping well or being active. To aim to support a diverse range of needs we have created a virtual wellbeing room. Explore what is on offer through the pinned links and make use of what serves you best. Please reach out and to talk to your class or year teachers if you need more support on a particular issue.
Link to the wellbeing room by clicking on the image or clicking here.
Happier January
Click on the calendar to download a pdf of the calendar to view and/or print.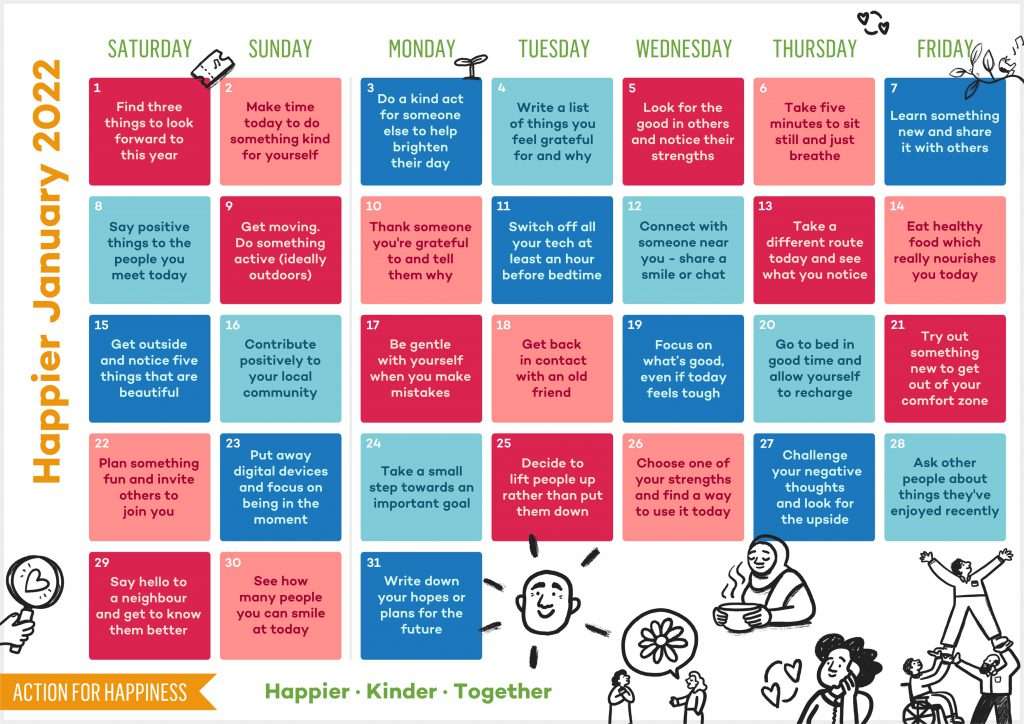 ---
School Counselling – Self-Referral Process
If you are feeling anxious and you at a personal point in your life when you need someone to talk to who isn't a family member, an adult you know or a friend then don't worry – there is always someone there to help you. If you want to make a self-referral to our counselling service follow the following link:
Alternatively, you can talk to any member of staff if you are unsure if this is the right thing for you. You can contact your Class Teacher, your Head of Year, one of our Tutors or any Senior member of staff.
---
---